Cu Chi Tunnels is a famous revolutionary historical monument, located in Phu My Hung commune, Cu Chi district, 70km away from Saigon to the North-West.
There are many places that you can visit in Cu Chi Tunnels like Ben Duoc Memorial Memorial Temple, the battleground, or the recreated area of Cu Chi liberation.
This is a unique fighting underground wonder. Constructions inside the tunnel such as trenches, food store, cellar, well-water, caves for eating, sleeping, meeting, living, Hoang Cam kitchen, infirmary, ... like a spider web have turned Cu Chi into steel land in resistance war against invading enemies, independence and freedom for the Fatherland. Specially, The tunnel system was often dug entirely by human power, only a short distance at a time.
Tunnels have 3 floors in deep, about 3km from the ground. It has been established for full functions: accommodation, living, production, fighting underground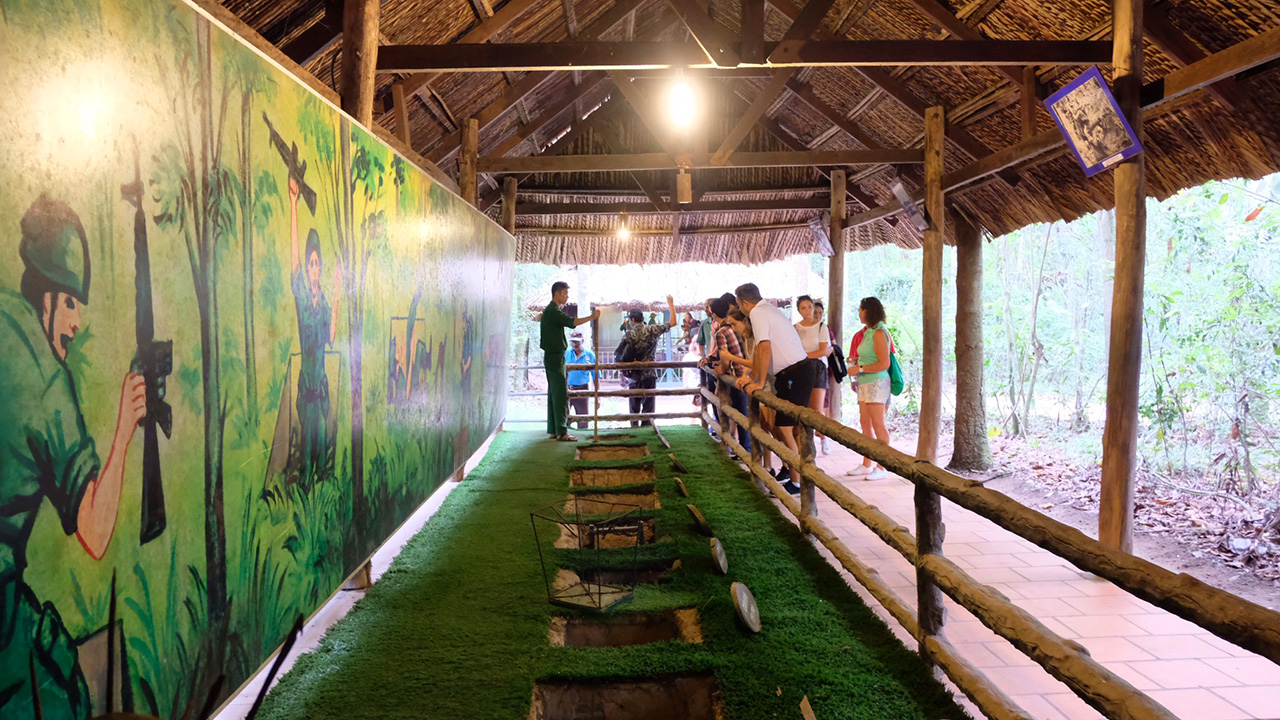 Around the tunnel, bunkers and traps are set up without any rules. It was the bunkers that firmly protected the tunnels and terrified the enemy.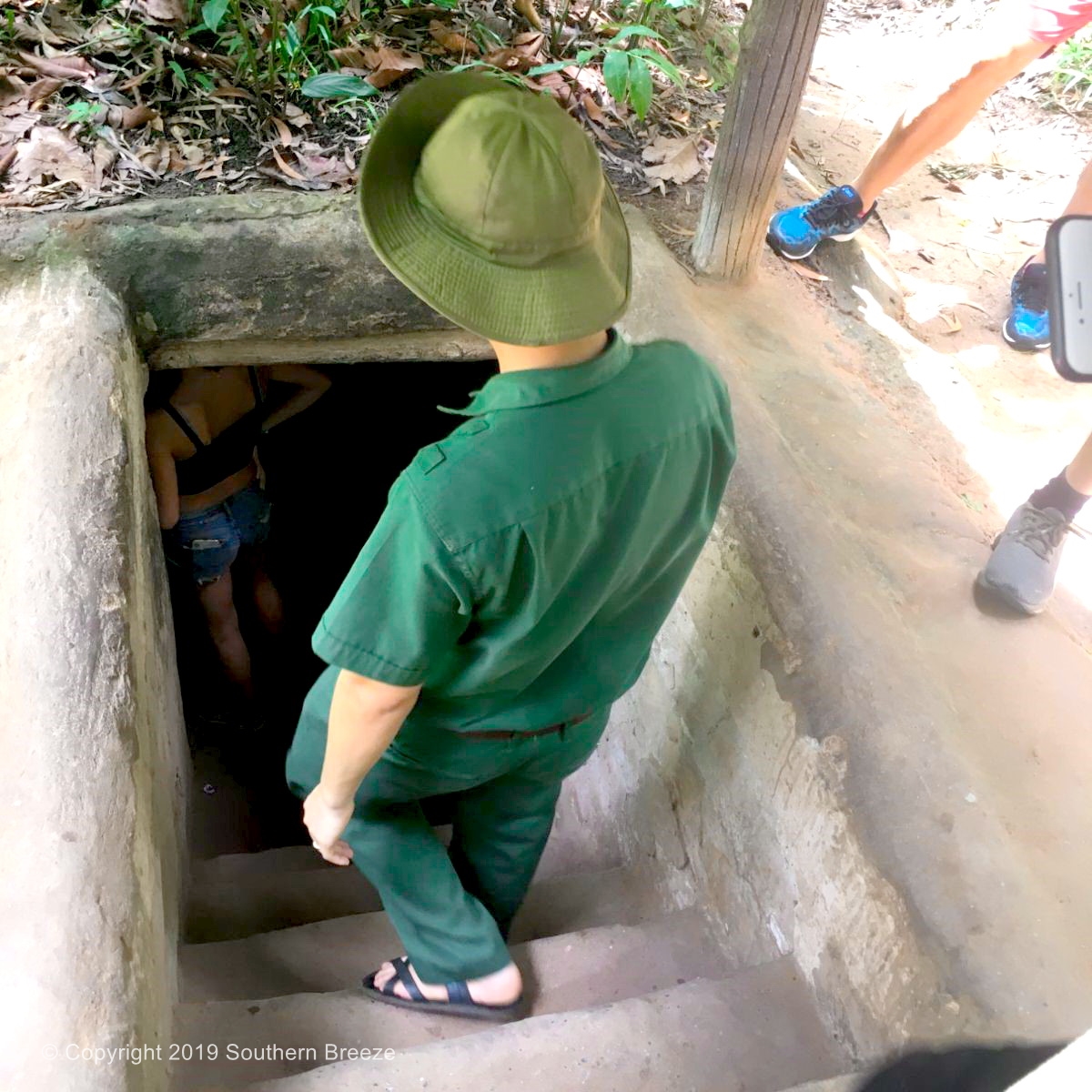 Entrance to visit the tunnel. This is the secret hatch to go up and down the tunnel. These are just enough for a person sneaks in, carefully disguised.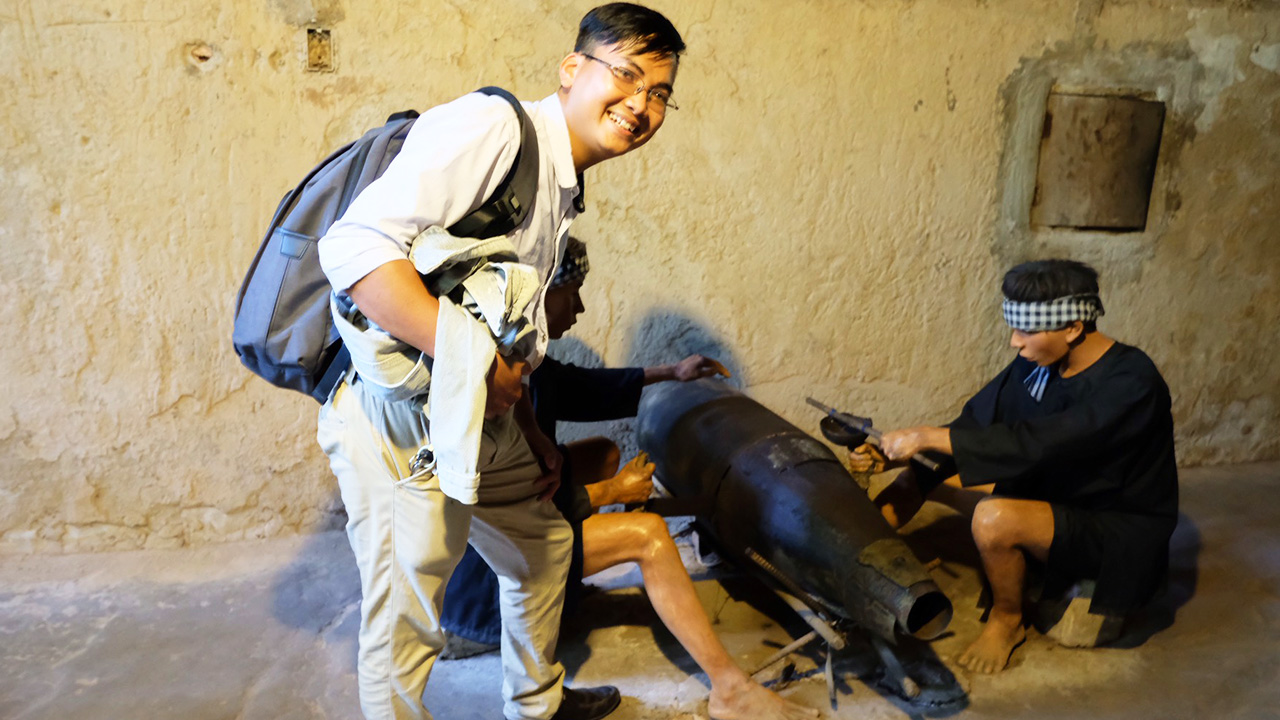 The tunnel just enough for a person to stoop. Soldiers just went forward, could not turn back.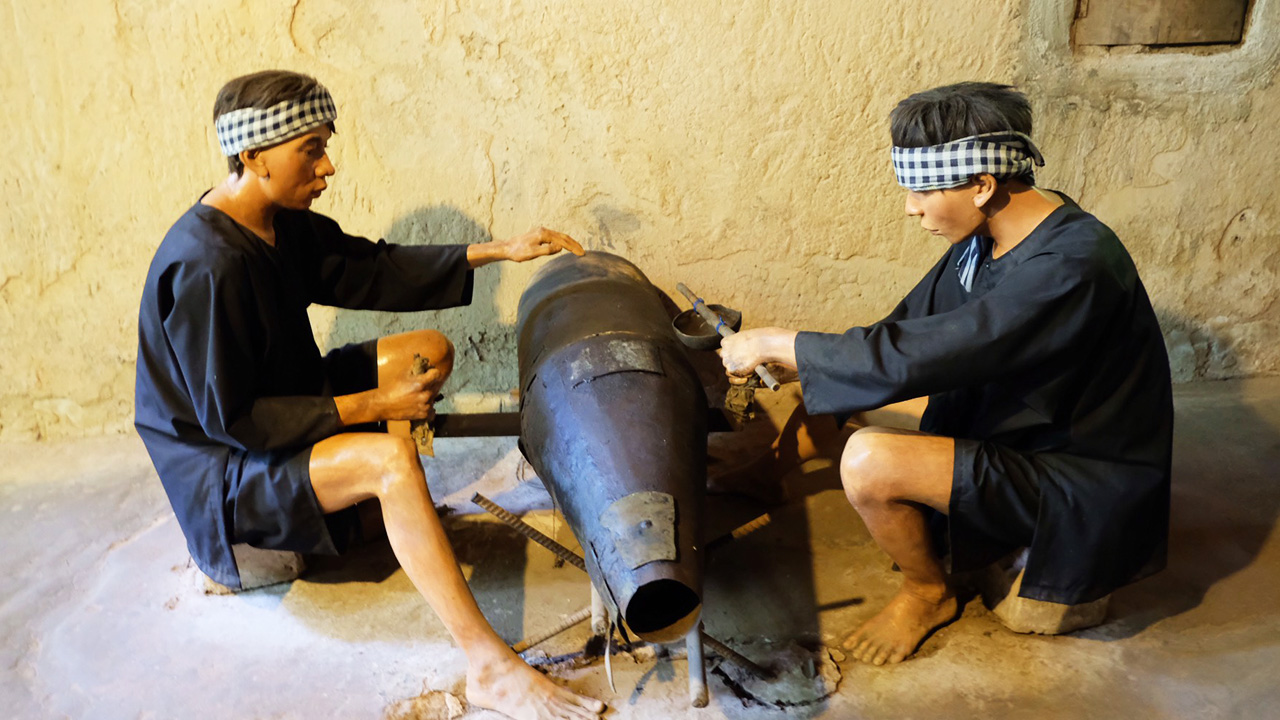 The soldiers were unloading bombs and mines to collect explosives, and crafting different weapons.
With its functions, Cu Chi Tunnels have been entered the heroic fighting history of the Vietnamese people as a legend of the 20th century and became a famous landmark in the world.
If you are interesting in history, let Ginatour bring you to Cu Chi Tunnels and tell you stories about heroic national, about way they survived and fight for independence.