1.Conquering Indochina's Rooftop in Sapa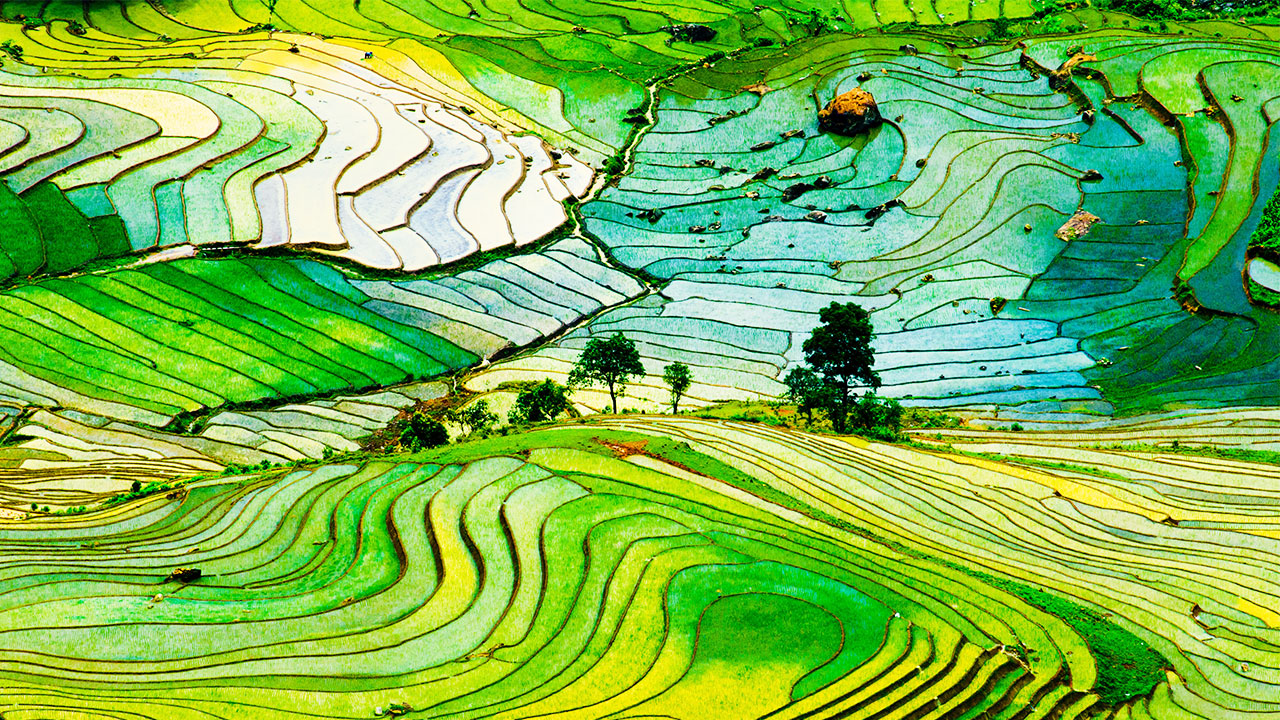 Located at an altitude of 3,143m above sea, Fansipan Peak is the goal conquering of many young adventurers, who want to prove their bravery and toughness. In addition, this is the best place to admire and trek through rice terraces, explore hill-tribe villages.
Touch to highest top of Indochina, enjoy feeling when all cloud in your arms, and watching a peaceful corner of local ethnic, all of these will become unique experiences in Sapa.

2. Ha Long Bay Cruise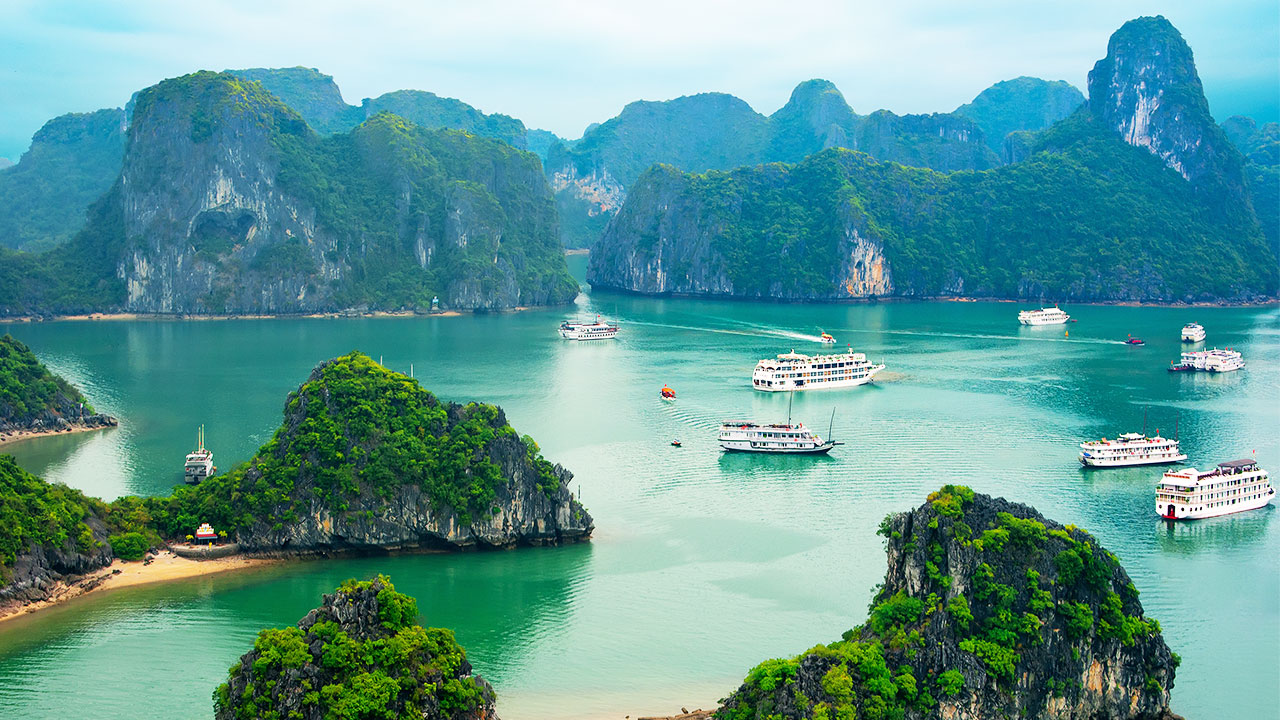 Named as one of the New Seven Wonders of the World by 7Wonders, Ha Long Bay in Quang Ninh is a favorite destination for those who want to immerse themselves in nature. Ha Long Bay, in the Gulf of Tonkin, includes some 1,600 islands and islets, forming a spectacular seascape of limestone pillars. Because of their precipitous nature, most of the islands are uninhabited and unaffected by a human presence. The site's outstanding scenic beauty is complemented by its great biological interest.
Trust me, You will be lost in the dreamland when you can watch the starry sky, sliding in virtual fog, tasting the smell of salty seawater, discover the creation of nature ...

3. Exploring Hoi An Ancient Town
Recently, based on the evaluation criteria of architecture, landscape and culture, CNN has listed the top 14 most beautiful cities in Asia. In particular, Hoi An ancient town of Vietnam ranks first in this article of CNN.

Not only possessing wonderful architecture, Hoi An ancient town also attracts visitors by diverse cuisine with many famous delicacies such as bread, noodles, juice, chicken rice, ... This is also the most-visit place where many superstar and world stars often choose when visiting Vietnam.
Honestly, if one place where must-have to go in Vietnam, it should be here.

4. Join in floating market Cai Rang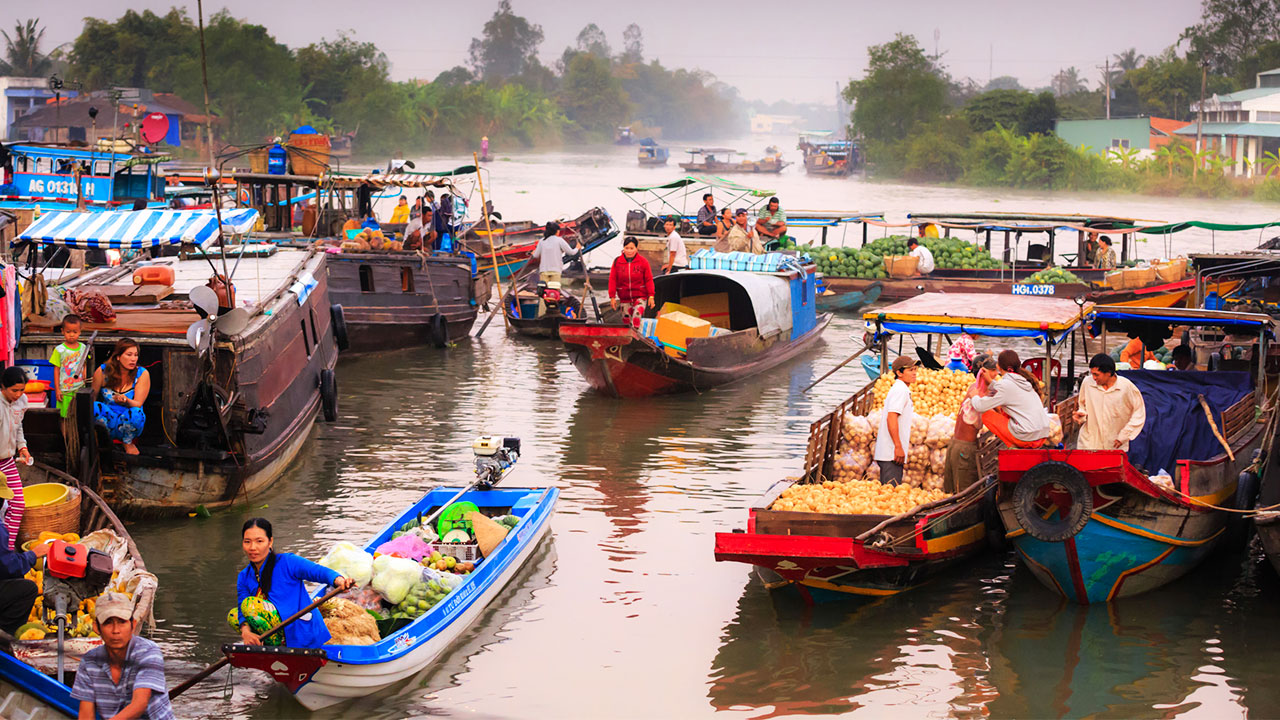 Coming to the famous markets in the Mekong Delta region like Cai Rang, Cai Be ... you will immerse yourself in the miniature world of the river life with daily activities of local people. Sometimes there is no need to buy, just watching mangoes, oranges, rambutan, dragon fruits ... is enough to fill the eye.

5. Diving at Phu Quoc Island
Phu Quoc - the Pearl island - the largest island of Vietnam has a pristine, gentle beauty with smooth white sand embracing the blue water.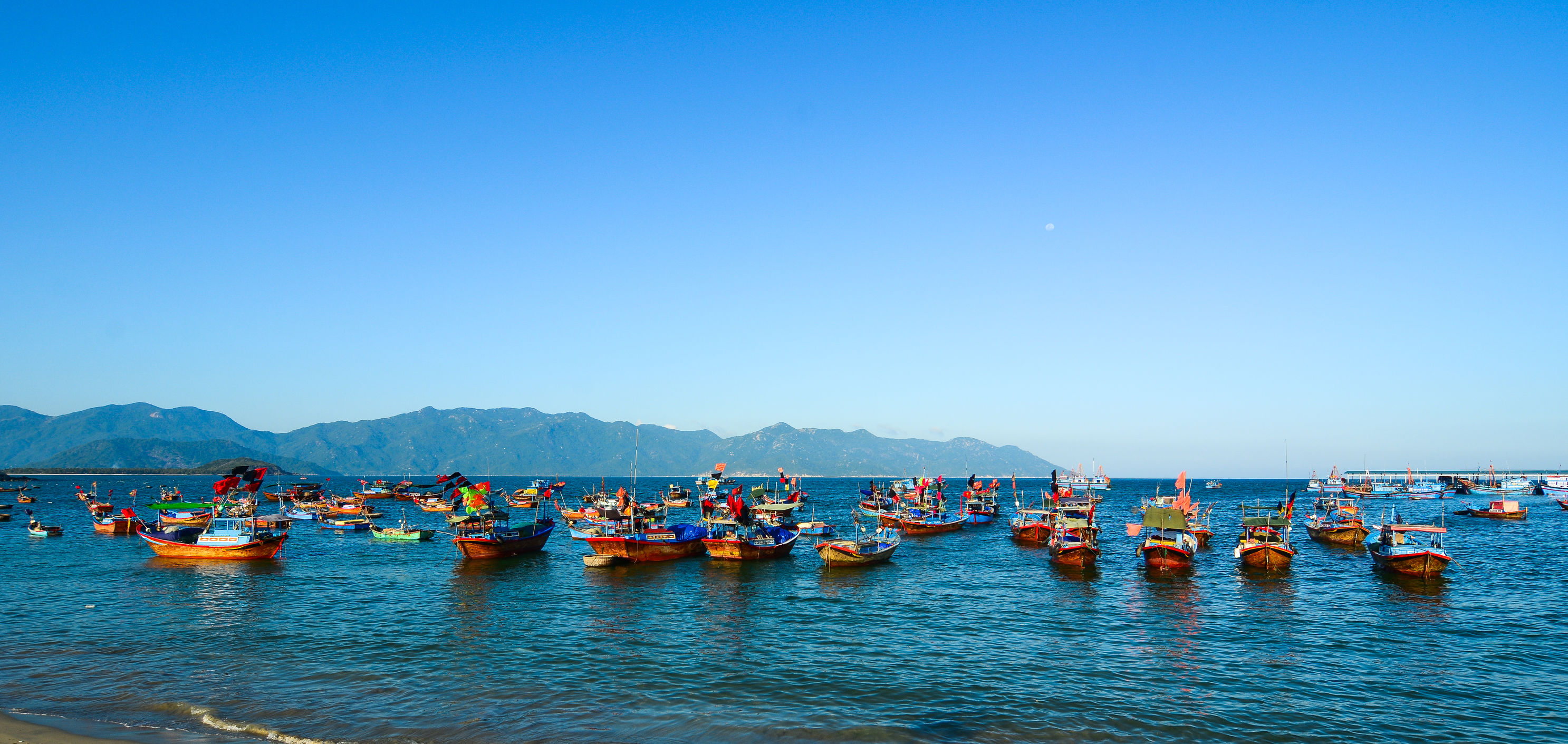 An interesting thing that you definitely need to experience when coming here is diving into the sea to watch the beautiful coral reef.
The best time to go to Phu Quoc is from December to March next year.
6. Discovering the largest cave of the world – Son Doong Cave
Son Doong Cave (Quang Binh, Vietnam) is known as the largest natural cave in the world. With a height of over 200m, 150m wide, at least 6.5km long with countless beautiful stalactite walls, Son Doong cave challenges adventurers to visit and conquer.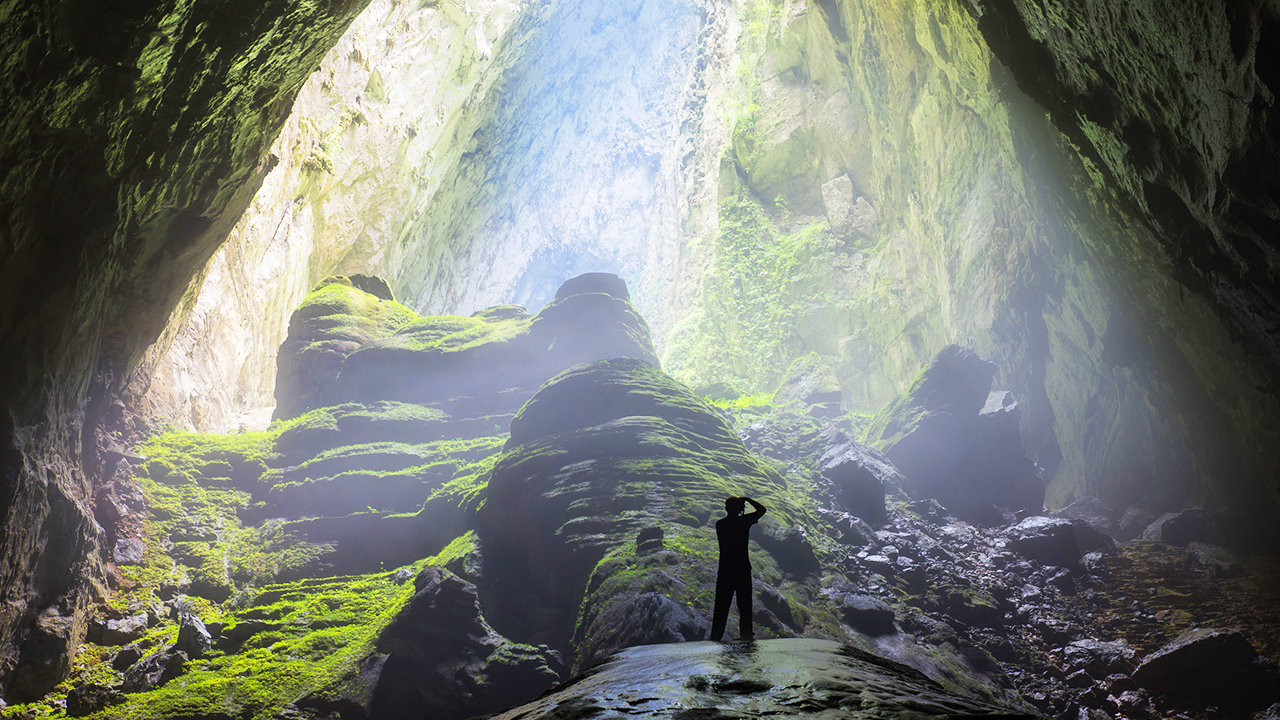 "Nothing else compares!" – By J6419BGdonnas Portland, Oregon
I just finished the Son Doong Caving Expedition and it was the adventure of a lifetime! The trip is incredibly well organized and they take great care of you. In addition to the trip leader, there are 6 safety guides, 25 porters, a top chef and cooking support staff, and other ancillary crew. They bend over backwards to ensure your safety and that you have an amazing experience.
The vistas are stunning! You will not see anything like this anywhere. The food was quite varied and fabulous. The caving and bouldering are challenging, but if you're in good shape you can do it. This trip exceeded all expectations. Highly recommend for all those looking for an adventure to surpass all others.
This will be an experience that challenges you for health and endurance that not everyone can perform.

7. Remind the past in Cu Chi Tunnel
This is a unique fighting underground wonder. Constructions inside the tunnel such as trenches, food store, cellar, well-water, caves for eating, sleeping, meeting, living, Hoang Cam kitchen, infirmary, ... like a spider web have turned Cu Chi into steel land in resistance war against invading enemies, independence and freedom for the Fatherland. Specially, The tunnel system was often dug entirely by human power, only a short distance at a time.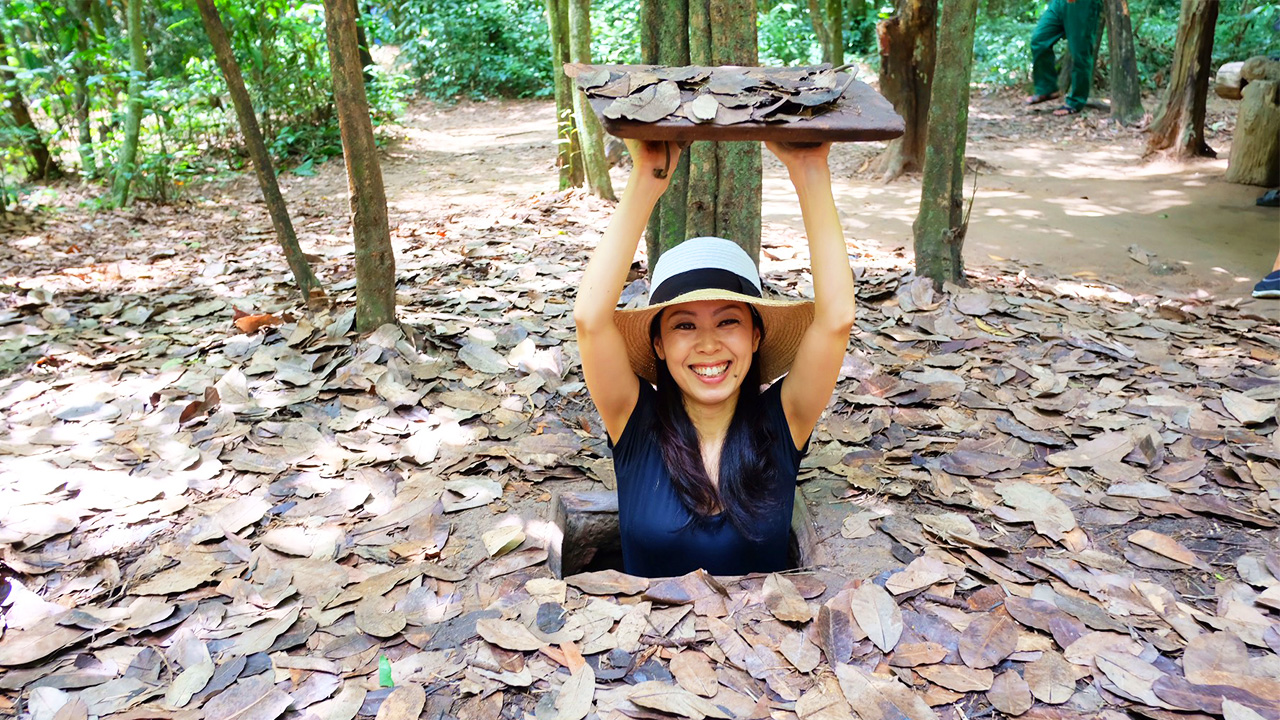 With its functions, Cu Chi Tunnels have been entered the heroic fighting history of the Vietnamese people as a legend of the 20th century and became a famous landmark in the world.

8. Enjoy morning life in Ha Noi Capital
Hanoi, with Ho Chi Minh City (Saigon) being the most popular destination in Vietnam. Many people might assume that Saigon is the capital, but in fact, it's actually Hanoi.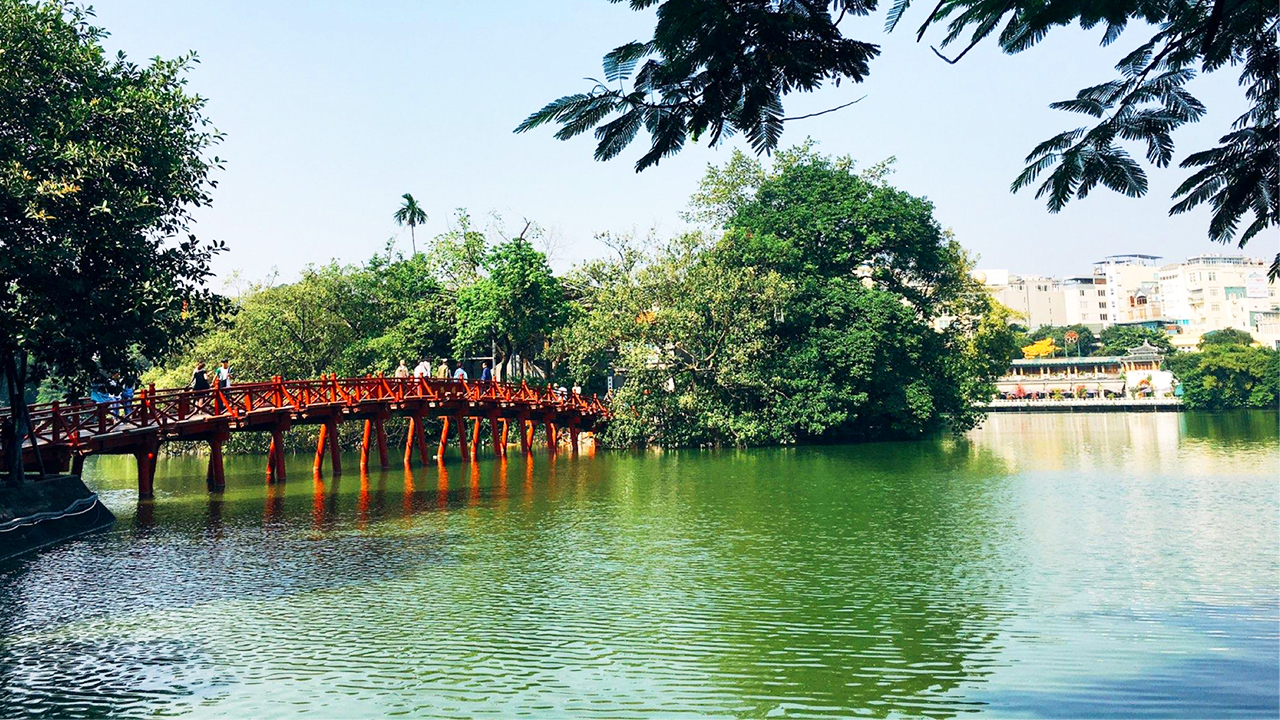 This city looked like old world, and was branded as the little Paris of the East
Enter the quiet and relaxing side of Hanoi and explore relaxing cafe, peaceful spots, and hidden gems which will lead you back to its old-fashioned charm.

Hope that our acticle can help you have best interesting experiences in the journey discovering Vietnam