Da Nang has changed dramatically with the tremendous speed of development - that is comment of most people when coming back here. Da Nang city is located in the middle of Vietnam, so it is very convenient for people from the North or the South to travel. With a great location and combined visits to both Hoi An and Hue, so every year this city attracts millions of domestic and international tourists to visit.
In this overview about Danang, we will share all about this place to help people better understand the city like miniature Singapore and why people call Da Nang is the most livable city in the country.

Geography
Da Nang has a total area of over 1 thousand km2 including 6 major districts: Hai Chau, Thanh Khe, Cam Le, Son Tra, Ngu Hanh Son and Lien Chieu. These are the 6 largest districts of Danang City and also 2 districts Hoa Vang and Hoang Sa Island District in the suburbs. Currently, Da Nang has expanded two districts: Hoa Xuan and Hoa Quy.
By comparison with Hanoi and Saigon, Da Nang has a much smaller area but growing on and also the city under central authority.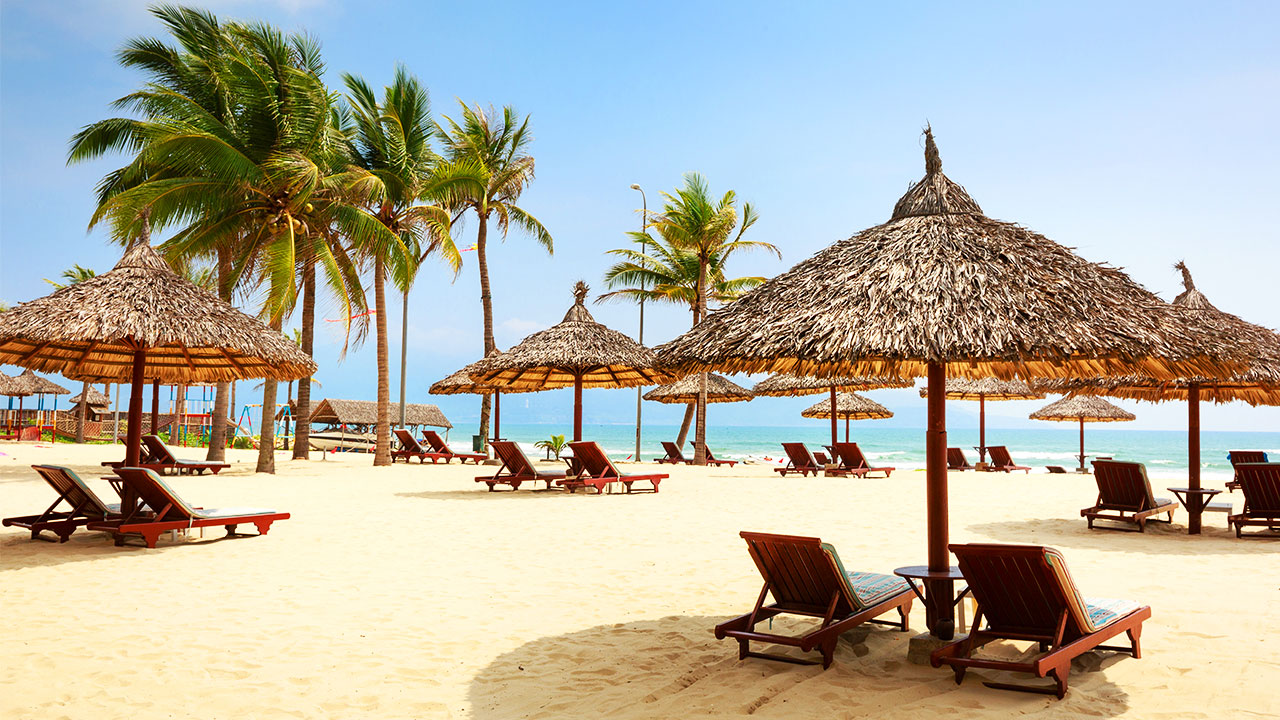 ---
History
In the XVI century, when the commercial port of Hoi An was the busiest trading area in Southeast Asia, Da Nang was also the largest transshipment and shipbuilding place in Vietnam. After a few years with the strong development, Da Nang is replacing Hoi An to become the No. 1 trading port to exchange with countries around the world.
In 1835, in the reign of King Minh Mang, he ordered that all foreign merchant ships were allowed to anchor and trade only at Han River Port and other seaports did not organize selling. Since then, Da Nang has officially become the largest and most developed trading port in the Central region.
When the French colonial rule more invested in Da Nang as the bridge across the Han River is still retained as "Nguyen Van Troi Bridge" now becoming a pedestrian bridge for tourists. And the current airport in Danang was built by French to serve the war and transport minerals.
In 1950 The French Colonial officially gave Da Nang city back to the government of King Bao Dai. Then in 1965 when the US invaded the country, it also landed in Danang. The war devastated a lot of destinations of Da Nang. Until 1975 when the peaceful had been returned, Da Nang began to recover all result of the war.
By 1996, with remarkable achievements in Da Nang development, Danang City was officially recognized as the city under the Central Government, the leading city in central Vietnam.
---
Local people
Good-natured - Honest - Friendly is the brands of Danang people. Why people said that? Let's we answer for this question as below:
- Danang people have a calm and slow life. Despite of the noisy life outside, hustle and bustle financial burden, local people here are still calm and hard-working. They do their favorite jobs and rest on time, not too greedy and do not defy to earn a lot of money. Unlike many places, you come to Danang to eat and shop rarely have to bargain. The cultural identity of the people of Da Nang remains intact up to now and when people come to Da Nang Tourism must say "Why life here is so peaceful".
- With a good-natured, honesty is the identity as well as typical brand of Danang people. Tourists to Da Nang are always welcomed enthusiastically and without distinction as "visitors" as cities, which develop tourist, across the country. Not only big 4-5 star hotels but even smaller hotels also show hospitality professionalism. The waiters have friendly smiles, obedient gestures, ... frequently softens the hearts of everyone who comes here. Therefore, coming to Da Nang makes you feel intimate and unforgettable.
- In Da Nang, you do not need Google Maps because you are never afraid of being "Lost". The people of Danang are so enthusiastic that when you ask for directions and you do not understand, they will take you to your place without receiving any compensation you pay.
---
Transportation
If the traffic jam in Saigon or Hanoi make you feel terrible, the traffic to Da Nang is extremely open. Everyone takes traffic laws very seriously. Rarely do you see someone on the street without a helmet, speeding over.
Da Nang street stay in top 1 nationwide in traffic signals. You go to every intersection also meet the red light and have to say why there are so many red lights. But everyone still obeys the traffic laws, no one in a hurry and crossing the red light, dangerous for others.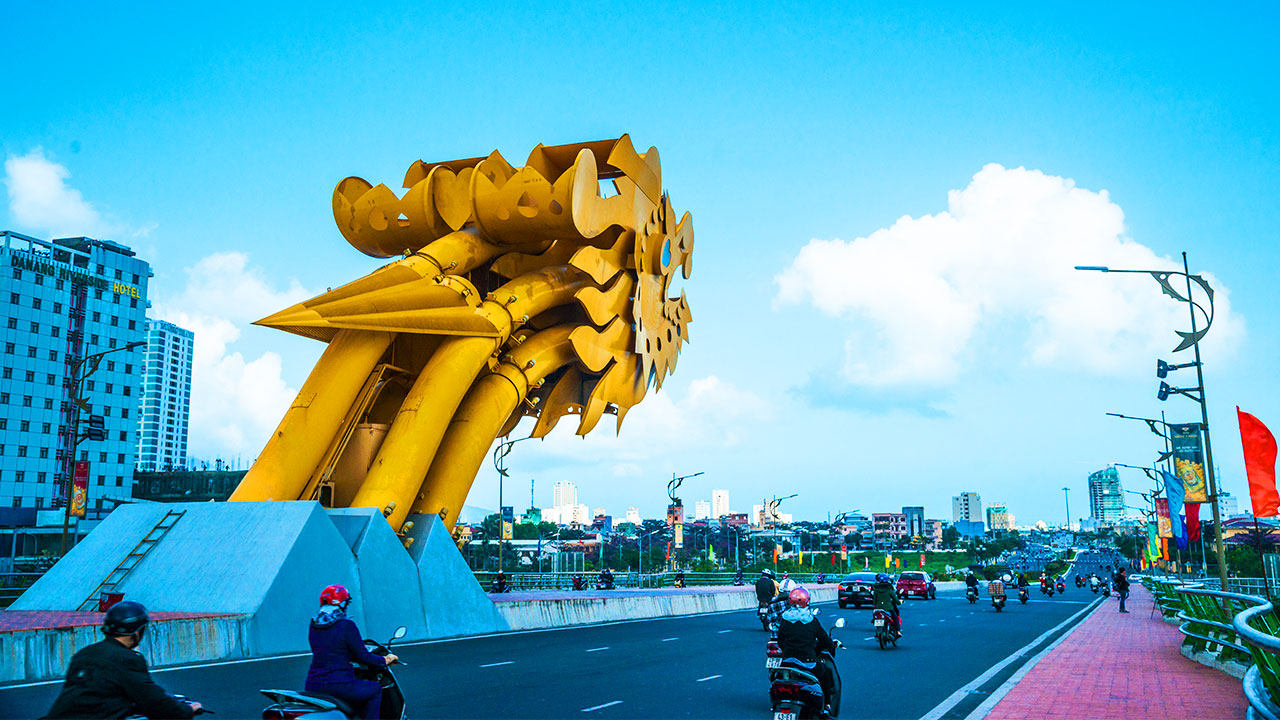 ---
Climate
+ The weather in Da Nang is extremely cool because it is surrounded by the Sea. Da Nang is located in the tropical monsoon climate region with high temperatures and little variation.
+ Climate of Da Nang have 2 separate seasons: the Sunny and Rainy seasons, because it is located between the whole country so it is clearly influenced by the Northern and Southern provinces.
Sunny Season: From April to the end of September, this time it rains less and the temperature increases, suitable for cruises and sightseeing.
Rainy Season: Usually from October to February, this time the weather is rainy and sometimes rainy all week. But not so that Danang city does not attract tourists. Da Nang is a year-round tourist city.
The weather and climate in Da Nang are not too harsh. The sunny season is not too hot and the rainy season is not too cold. That is the reason why we can call Da Nang is the tourist paradise of Vietnam.
---
Reasons should travel to Da Nang City
Here is a summary of the reasons that make Da Nang is dubbed "The Worthy City For Living" of Vietnam:
- Home of famous and unique bridges spanning the Han River
- Every year, Danang always have new and creative destinations
- Where developing the trading tourism and customer never have to bargain
- The place has free Wi-Fi throughout the city
- My Khe Beach is ranked among the top 6 most beautiful and charming beaches on the planet
- The place has the largest free toilet WC system in the country
- Where people are gentle, friendly and hospitable
- There is a cancer hospital with free treatment for Danang local people
- The place has a lot of specialties, good food and cheap
- City without thieves, robbers and beggars ...
- A security camera system throughout the city makes you feel very safe.
- Home to many of the most famous tourist destinations of Vietnam
...to be continue