Famous Destinations of Danang
Da Nang - an ideal destination for tourists as known as a second Singapore. The simple "green" life, the ancient houses and the beautiful beaches, … frequently give unique impressions for the millions of both domestic and international tourists who come here ...

1. Ba Na Hill
Speaking about Da Nang without mentioning Ba Na Hill is a big mistake. In particular, Sun World Ba Na Hills has launched the famous Golden Bridge village and immediately created a "hot trend" to take photos for young passionate enthusiasts to explore.
As part of Sun World Amusement Park Group and over 20 km away from Danang downtown, Sun World ba Na Hills is the most significant resort and recreational complex of Vietnam. At the height of 1,487 m from the sea level, Sun World Ba Na Hills is coined the "heaven on earth" owing to its spectacular climate and otherworldly natural landscape. Just travel to Sun World Ba Na Hills and revel yourselves in the typical rotation of four seasons in a single day and numerous festivities, recreations and relaxation and cuisine.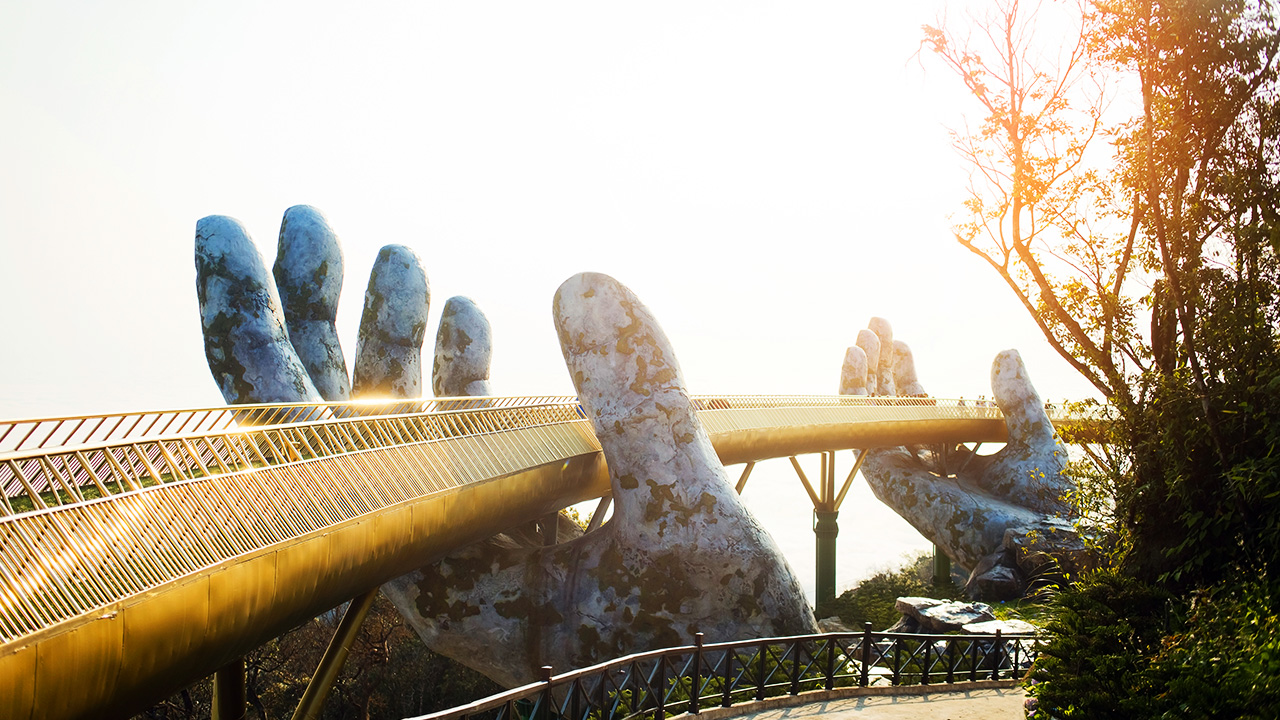 2. Son Tra Peninsula
Son Tra is a beautiful peninsula with long, white sandy beaches, picturesque landscapes and primeval forests – a must-see for any traveler to Da Nang. Also explore the historical site and panoramic view on its summit, indulge ourselves into the forests, to immerse into the spectacular natural with many surprises and enjoyment.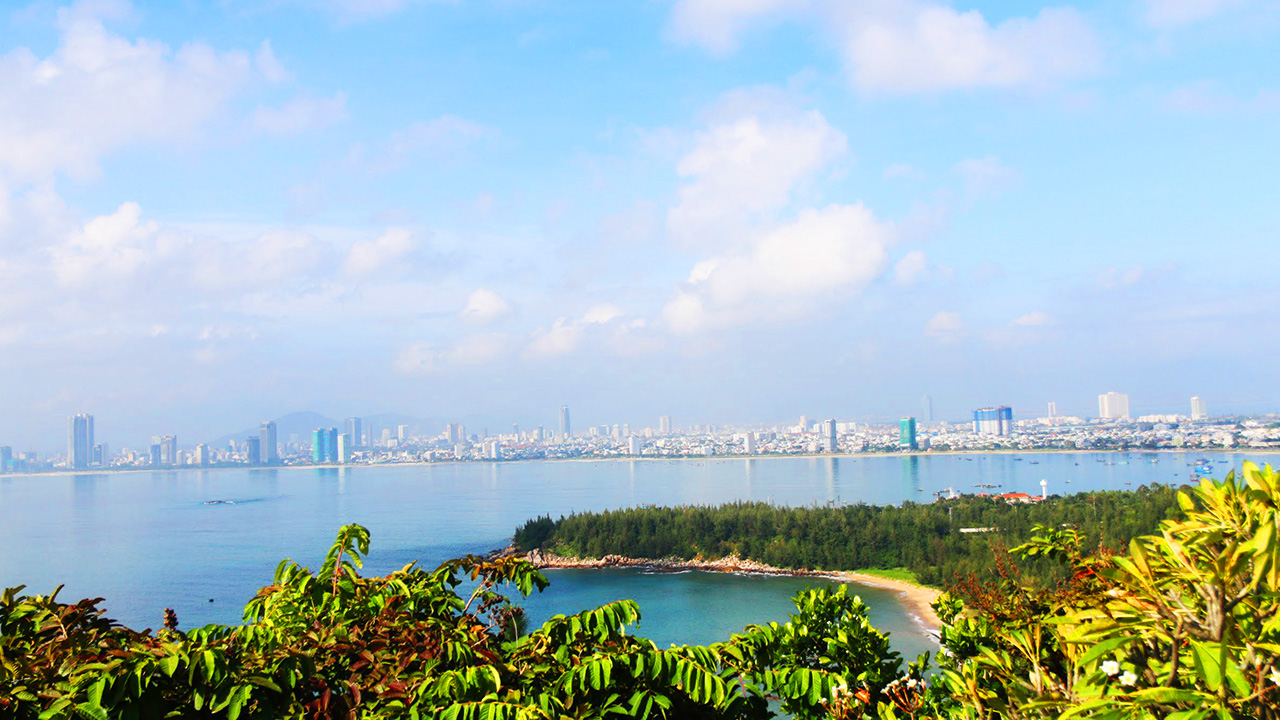 3. Hoian Ancient Town – The best charming city of world 2019
Hoi An is not only beautiful in the late afternoon when the weak sunlight shines on the ancient golden walls but also when the night falls, the shimmering fanciful lights are lit.
When the streets are adorned with colorful lanterns, the lanterns floating on the magical river is also the best time for people walk around the streets of Hoi An.
4. Cham island
Leaving the bustling city to immerse yourself in the nature of the sea in Cham Island. It preserves almost intact the marine ecosystem of 950 aquatic species, including many rare fish and corals.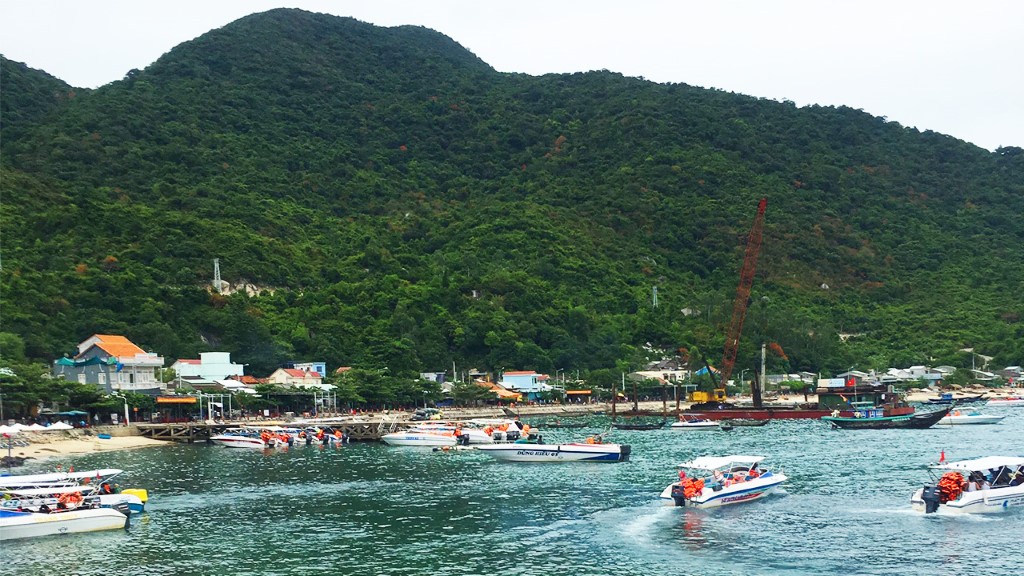 5. My Khe Beach
The famous beauty of My Khe was voted as one of the 6 sexiest beaches on the planet by Forbes magazine.
In Danang, travelers always choose hotels near My Khe beach so that they can both relax and participate in many recreational activities on the beach.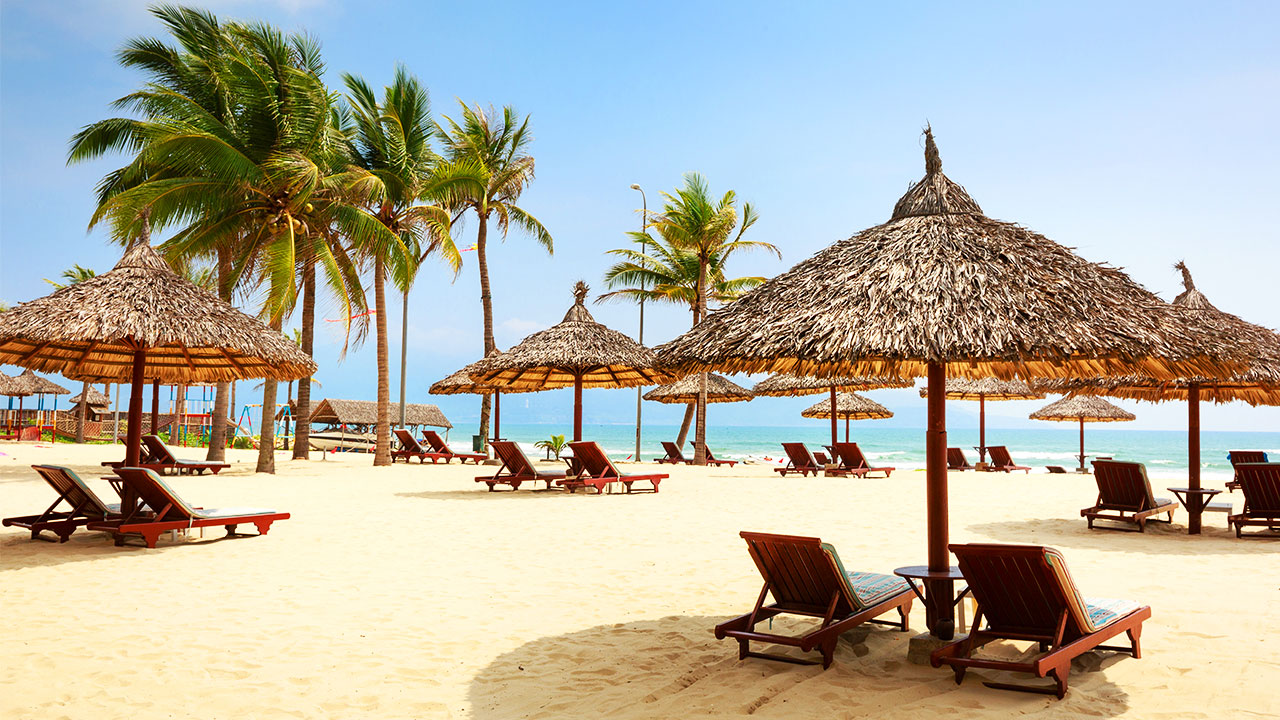 6. Sun World Da Nang Wonder
Sun World Danang Wonders is a gorgeous and appealing theme park providing exhilarating adventures around the world as well as hundreds of games and impressive architectural construction.
Sun World Danang Wonders is considered an international standard theme park and features a Sun Wheel of 115 metres - one of the top 10 highest ferris wheels in the world, Golden Sky Tower - the tallest free-falling tower in Vietnam, Singapore Sling - Top 10 most thrilling games and other impressive experiences.
Hoping to help visitors can explore beauty of Vietnam by the best ways, Ginatour so pleased to bring to you more options, tours in Da Nang City