About Ho Chi Minh City
Ho Chi Minh City (also known as Sai Gon City), along with Hanoi, are two economic and cultural centers of Vietnam and also the leading tourist destinations in our country. According to Saigon travel experience, before traveling any place you should learn about that land, it will help you more convenient in exploring.
With a long history of cultural and religious relics for hundreds years, Ho Chi Minh is still one of the youngest and most dynamic cities in the country. Traveling to Saigon, you will have the opportunity to discover famous destinations, unique cuisine and friendly, hospitable people.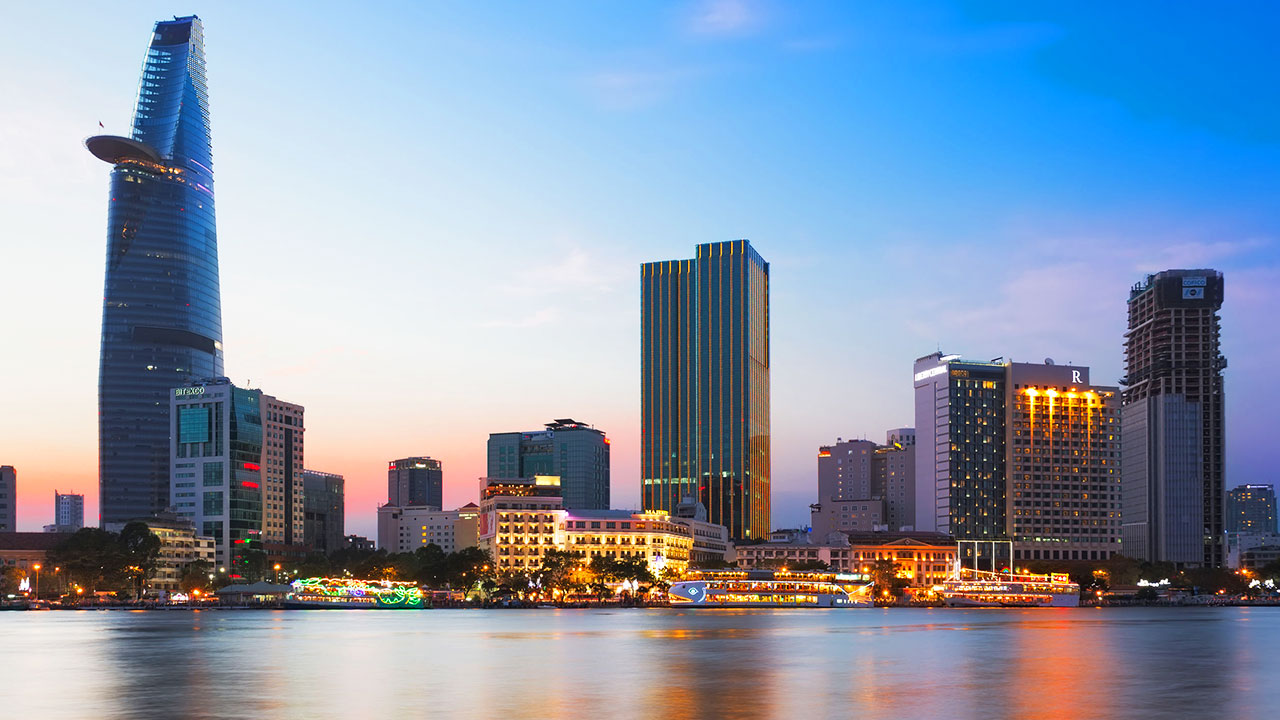 The best time to travel to Saigon
Should travel to Ho Chi Minh City at any time? The weather in Ho Chi Minh City has two main seasons: the rainy and dry seasons, not distinguishing 4 seasons as in Hanoi. The sun in there is not too harsh as outside Hanoi, so it is very convenient in sightseeing. You can travel to city at any time of the year.

Transportation to Ho Chi Minh City
Ho Chi Minh city have being facilitated to develop tourism, you can come to by many types of vehicles such as: Airplanes, trains or coaches or personal vehicles.
Here's a convenient way to get to Ho Chi Minh City:
+ By plane: You can choose a lot of airlines such as Vietnam Airline, Jetstar or Vietjet ... However, you should choose Jetstar or Vietjet with round-trip tickets. It just around $80, the travel time is 1h30 minutes.
+ By train: You should choose Thong Nhat train from rail station. The fastest train takes about 30 hours if traveling from Hanoi to Saigon, the train ticket price depends on the type of seat and cabin you want to choose.
+ By bus: You can choose Mai Linh or Hoang Long with good quality service and cheap. The bed is large and comfortable. Travel time by bus is 30-40 hours. Fares usually range from 500,000 VND or more.
+ Vehicles in Ho Chi Minh City, you can go by taxi, motorbike taxi or rent a motorbike in Saigon cost about 100.000VND / day for convenience when visiting and moving. In addition, to save costs you can choose public transport as bus.
** If traveling by personal vehicle such as cars or by motorbike in Ho Chi Minh, please pay attention to bring all your papers, comply with road traffic safety regulations, do not forget to bring a map or position google map feature for easy navigation.

Accommodation in Ho Chi Minh City
The hotel in Saigon is very rich and varied from a few hundred to a few million depending on the location and quality of the room. Therefore, depending on the budget as well as the purpose of the trip is to relax or explore, you should choose the most suitable hotels and motels.
** One note, when booking hotels in Ho Chi Minh, for convenient travel you should book near the bus station, tourist attractions ... If traveling on Holidays, New Year Eve you should book early to avoid cases out of rooms or a high price.
Good and quality hotels in Saigon often focus on streets like Nguyen Trai, Le Thanh Tong, Ben Thanh market area, Pham Ngu Lao street...

Highlights of Ho Chi Minh City
Below are the famous tourist destinations in Saigon you can refer and choose for yourself the most suitable destination:
1. War Remnants Museum
The Vietnamese government-run War Remnants Museum in Ho Chi Minh City is one of Vietnam's most popular museums. The museum's roots date back to 1975, when it was called the Exhibition House for U.S. and Puppet Crimes. The name was shortened to Exhibition House for Crimes of War and Aggression in 1990, then changed again to War Remnants Museum in 1995, amid improving relations with the U.S. and increasing numbers of American visitors who sometimes complained about the choice of language. Although its name has been toned down, the museum has been criticized for lacking balance by linking American soldiers to aggressive and criminal actions while neglecting atrocities committed on the North Vietnamese side.

Opening Hours: Daily 07.30 - 12.00 & 13:30 – 17:00
Address: 28 Vo Van Tan, District 3, Ho Chi Minh City
2. Cu Chi Tunnel
Located about 70 km to the northwest of HCMC, Cu Chi tunnel is the miniature of the creative and transformed battle of Cu Chi people and soldiers in the fierce fight, lasting for 30 years against the aggressors for independence, freedom of the country.
With its victory scale, Cu Chi tunnel went into the history of heroic struggle of the Vietnamese as a legend of the 20th century and became famous in the world. This is a unique and incomparable wonder with 250 km tunnel spreading like cobwebs underground, with the completion of works associated with the tunnels such as trenches, docks, fighting places, tunnels for eating, sleeping, meetings, activities, military, food storage, water wells, Hoang Cam stoves...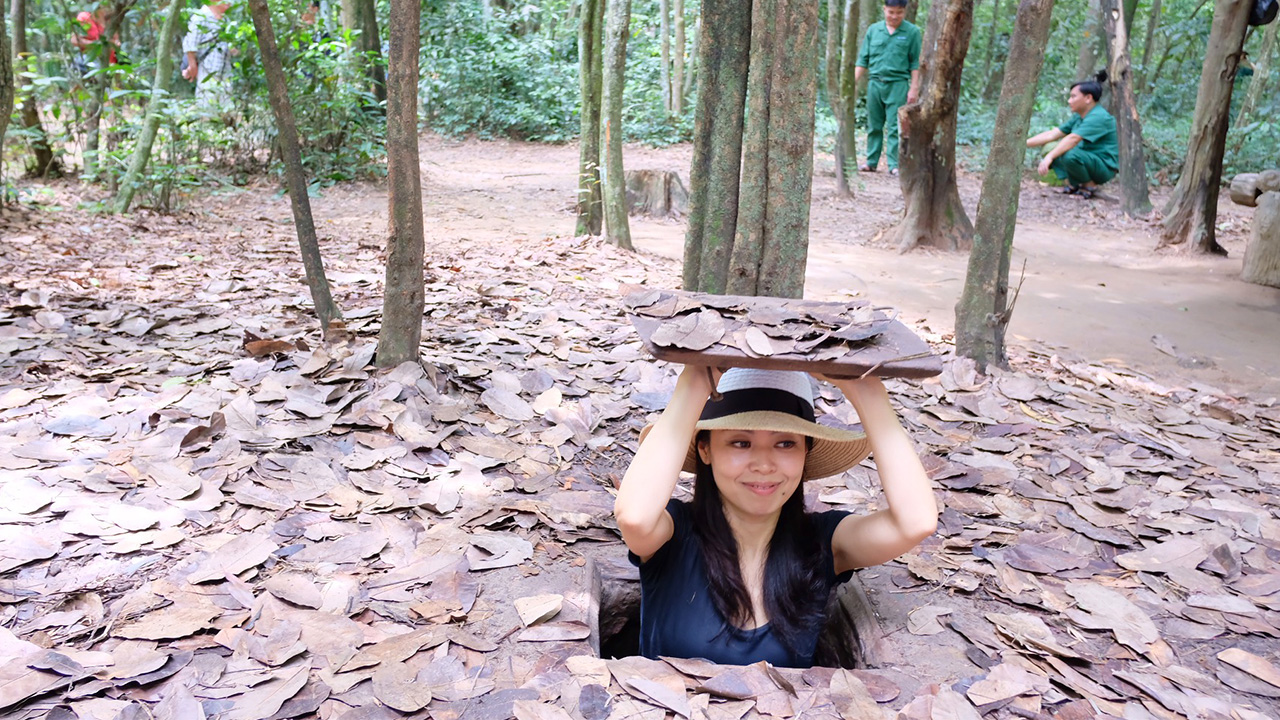 Opening Hours: Daily 07:00 - 17:00
Address: TL15, Phú Hiệp, Củ Chi, Hồ Chí Minh City
3. Cao Dai Temple
Cao Dai Temple (also known as Cao Dai Holy See) was constructed in 1933 in a unique architectural style that reflects its blended traditions. Of all the places most people visit on a day trip from Ho Chi Minh City, going on a day tour to Cao Dai temple is one of the best things to do in Ho Chi Minh city to fully embrace the unique local vibe.
Opening Hours: Daily 06:00 - 17:00
Location: 60 miles northwest of Ho Chi Minh City
4. Landmark 80 Tower
Landmark 81 is a super-tall skyscraper in Ho Chi Minh City, Vietnam. The investor and primary developer for the project is Vinhomes, a Vietnamese corporation that is also the country's largest real-estate company. Landmark 81 is the tallest building in Vietnam, the tallest completed building in Southeast Asia as of July 2018 and the 14th tallest building in the world.
The 461.15 metres (1,513.0 ft) tall, 81-storey building is built on the western banks of the Saigon River in the city's Binh Thanh District, located just north of Ho Chi Minh City's historic center and to the immediate south of Saigon Bridge.
Opening Hours: Daily 09:30 - 22:00
Location: Vinhomes Central Park, 772 Điện Biên Phủ St., Ward 22, Bình Thạnh District, Hồ Chí Minh City
5. Reunification Palace
Independence Palace, also known as Reunification Palace, built on the site of the former Norodom Palace, is a landmark in Saigon, Vietnam. It was designed by architect Ngô Viết Thụ and was the home and workplace of the President of South Vietnam during the Vietnam War. It was the site of the end of the Vietnam War during the Fall of Saigon on 30 April 1975, when a North Vietnamese army tank crashed through its gates.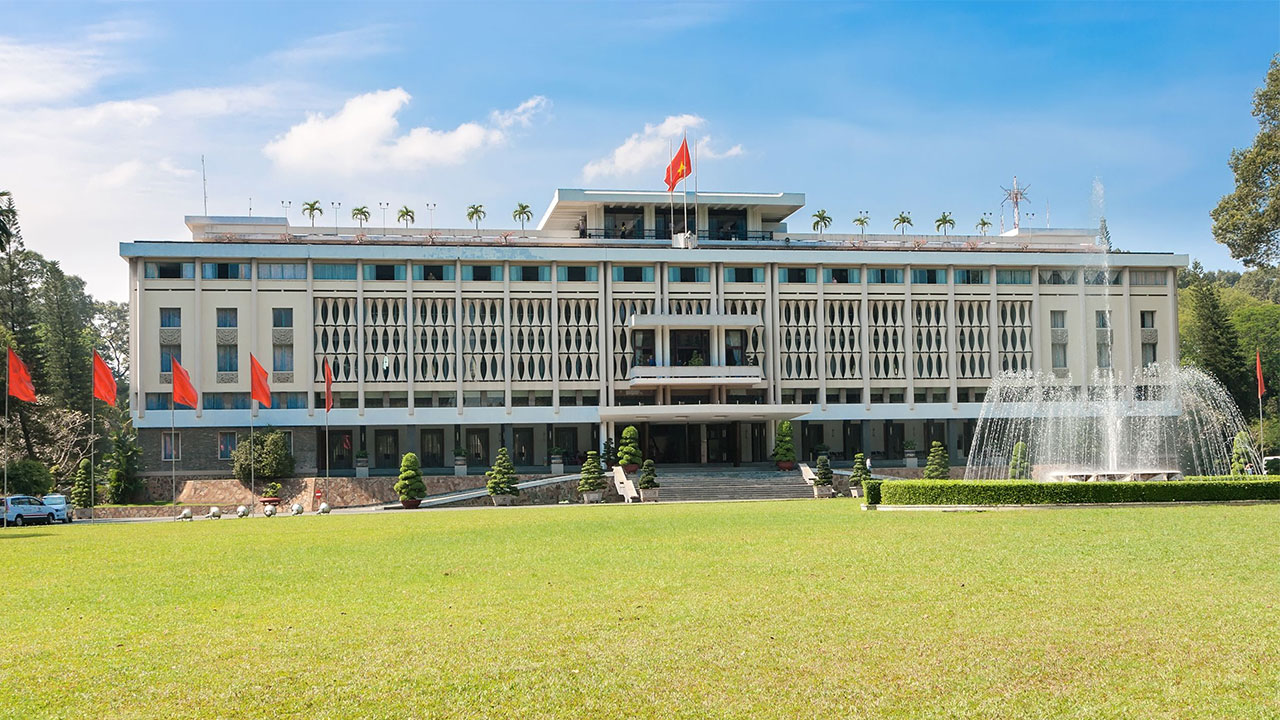 Opening Hours: Daily 08:00 - 11:00 & 13:00 - 16:00
Address: 135 Nam Ky Khoi Nghia, Ben Thanh, District 1, Ho Chi Minh City
6. Notre Dame Cathedral
Your trip to Ho Chi Minh City would be incomplete without a visit to the Saigon Notre-Dame Cathedral. Officially known as Basilica of Our Lady of the Immaculate Conception, the cathedral was situated in the downtown of Ho Chi Minh City and built in between 1863 and 1880 by French colonists with imported materials from France. It has two bell towers, reaching a height of 58 meters. The cathedral is wrapped by bustling streets. Many tourists to Ho Chi Minh City head straight to Notre Dame Cathedral as their first stopping point of interest, and with good reason. It is hard to miss the church's twin towers projecting into the sky some 200 feet. Notre Dame Cathedral's red bricks arrived in Vietnam from Marseille.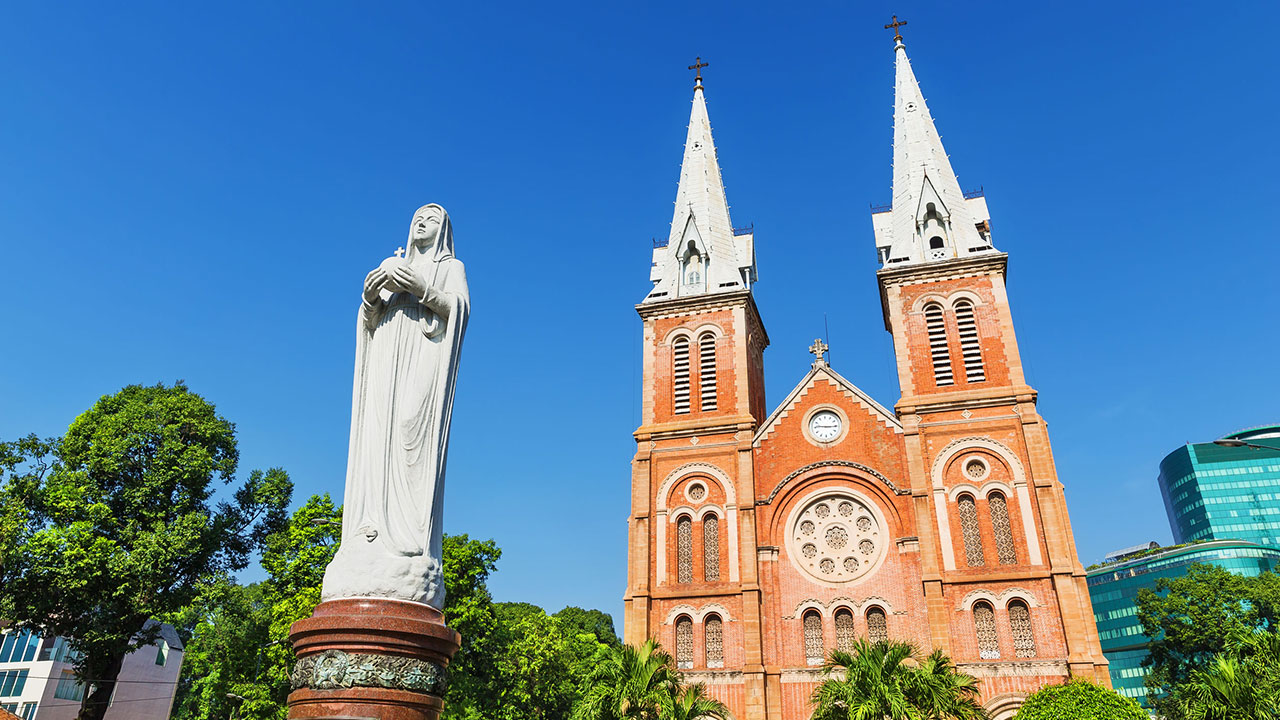 Opening Hours: Daily 06:00 – 20:00
Address: 01 Công xã Paris, Bến Nghé Ward, District 1, Hồ Chí Minh City
7. Saigon Central Post Office
Right across the way from Notre Dame Cathedral, Ho Chi Minh City's striking French post office is a period classic, designed by Marie-Alfred Foulhoux (though often credited to Gustave Eiffel) and built between 1886 and 1891. Painted on the walls of its grand concourse are fascinating historic maps of South Vietnam, Saigon and Cholon, while a mosaic of Ho Chi Minh takes pride of place at the end of its barrel-vaulted hall. Note the magnificent tiled floor of the interior and the copious green-painted wrought iron.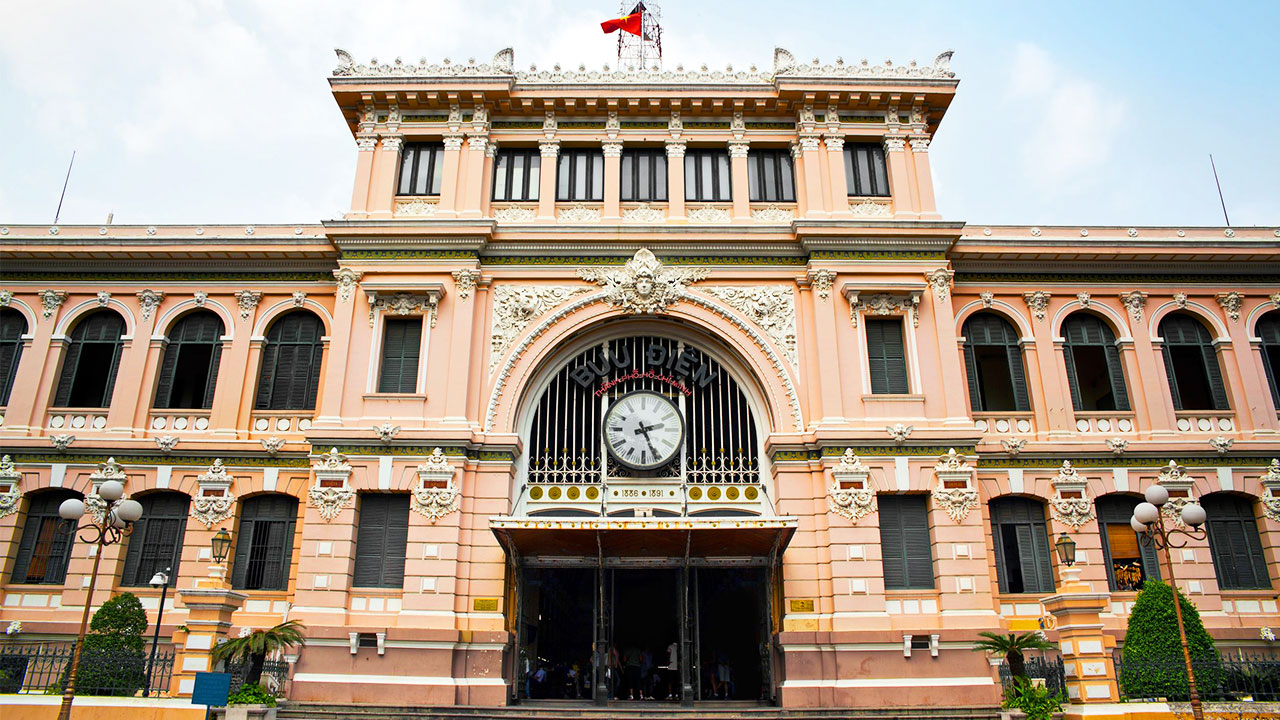 Opening Hours: Daily 07:00 – 19:00
Address: 02 Công xã Paris, Bến Nghé Ward, District 1, Hồ Chí Minh City
8. Ben Thanh Market
Ben Thanh Market has existed for a long time even before the French arrived in Ho Chi Minh City, also popularly known as Saigon. The market was initially situated along Ben Nghe River, near Gia Dinh Citadel. It is the reason why it was called Ben Thanh Market. In 1911, the French colonial government decided to relocate the market to the position seen as today. The market was started its construction in 1912 and finished at the end of March 1914. Ben Thanh Market has been held so far. Ben Thanh Market today has become one of the must-see tourist sites in Ho Chi Minh City travel. Tourists to the market not only purchase goods or souvenirs but also have a chance to find particular images and characteristics shown in daily activities of the inhabitants in the city.

Opening Hours: Daily 07:00 – 19:00
Address: Lê Lợi St., Bến Thành Ward, District 1, Hồ Chí Minh City
9. Bitexco Tower and Sky Deck
Bitexco Tower is an office tower in Ho Chi Minh, with a characteristic oval extension which acts as a helicopter landing pad. Standing at 262 metres tall, this 68 storey, making it the second tallest building in the city, fifth tallest in Vietnam with a sky deck offering 360 degree views of the city and surrounding area as well as a fantastic sky bar called Alto where you can see all of Ho Chi Minh while enjoying a cocktail and some tapas style international dishes.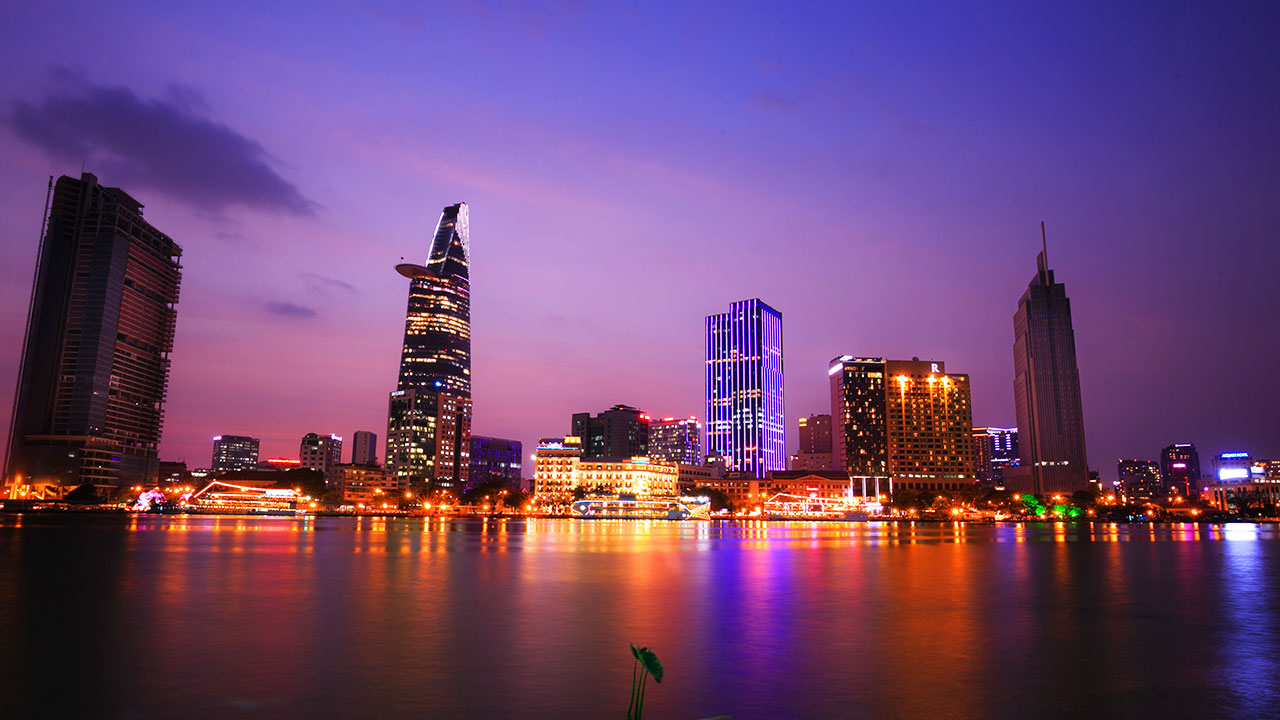 Opening Hours: Daily 08:00 AM – 23:00 PM
Address: 2 Hải Triều St., Bến Nghé Ward, District 1, Hồ Chí Minh City
10. The Mariamman Hindu Temple
The Mariamman Hindu Temple is a little known Hindu temple in Ho Chi Minh City. Most Vietnamese are either Buddhist or Catholic, but this is a little piece of Southern India in the midst of the number one economic center of Viet Nam. There are only 100 Hindus in HCMC, all of them Tamils. This temple, known in Vietnamese as Chua Ba Mariamman, is considered sacred by many ethnic Vietnamese and ethnic Chinese.
Indeed, it is reputed to have the miraculous power to bring luck or wealth to people. The temple was built and the end of the 19th century and is dedicated to the Hindu goddess Mariamman.
Opening Hours: Daily 06:00 AM – 23:00 PM
Address: 45 Trương Định St, Bến Thành Ward, District 1, Hồ Chí Minh City
There are travel experiences in Saigon 2019. We wish it can provide you the necessary and useful information for a more convenient and memorable trip to Ho Chi Minh City.