In recent years, tours to Mekong Delta more and more diversify.
According to the statistics of the Vietnam National Administration of Tourism, more than 90% inbound companies organize tour to Mekong delta river
So what make Mekong Delta become one of the most attractive destinations in Vietnam? Here are 3 features that make the Mekong Delta remarkable
Floating Market
Floating market is a unique cultural beauty of the Mekong Delta, a unique product of the river civilization. According to the survey results, about 40% of travel businesses chose floating markets as very frequent destinations of the river tour and it has left a deep impression on over half of the visitors coming here. The busiest time for a regular market in the early morning from 5 to 7 am. Visitors can travel by motorboat or canoe to experience a busy market here.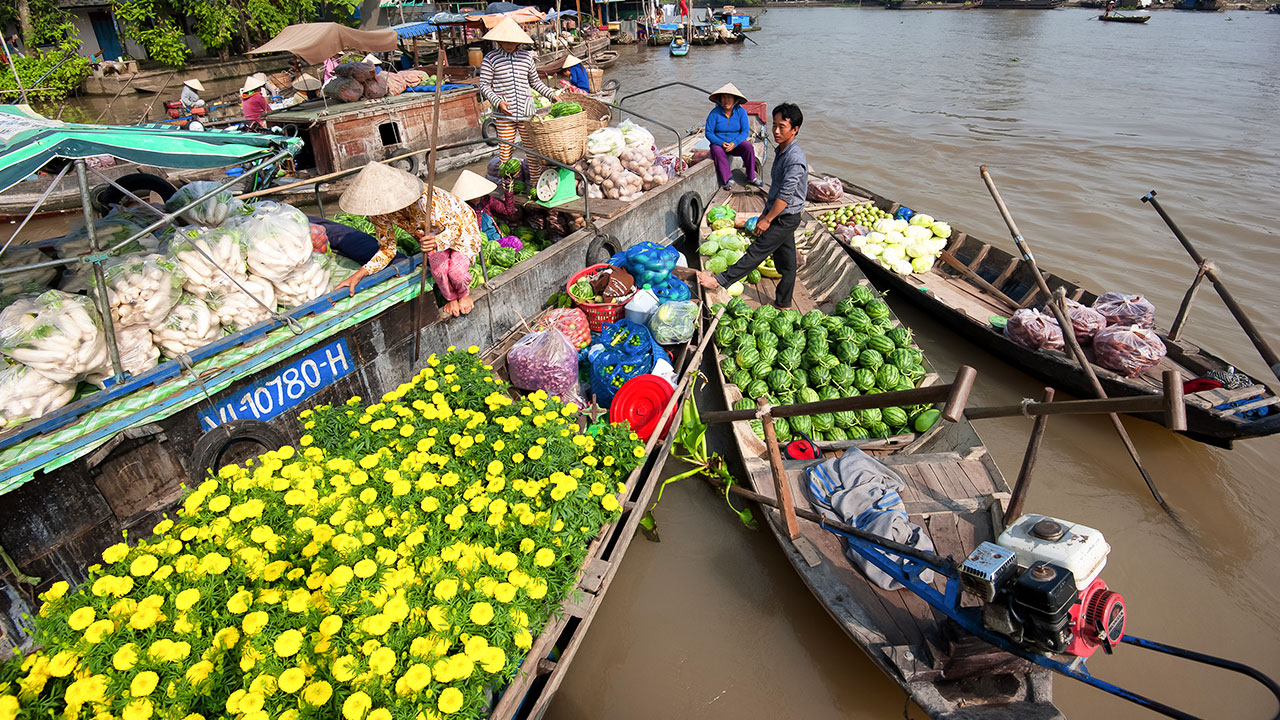 Hundreds of boats gathered on a branch of river or main river to sell all kinds of agricultural products, vegetables, fruits such as markets Cai Be - Tien Giang, Cai Rang - Can Tho, Vam Lang - Phong Dien, Nga Seven Phung Hiep - Hau Giang, Vinh Thuan - Kien Giang or trading seafood in Ganh Hao - Ca Mau.
The special thing, that is unique in the place, is that people want to sell something, they will hang their symbolic products up and not shouting like the market on the shore. However, in each location, the floating market has its own unique features.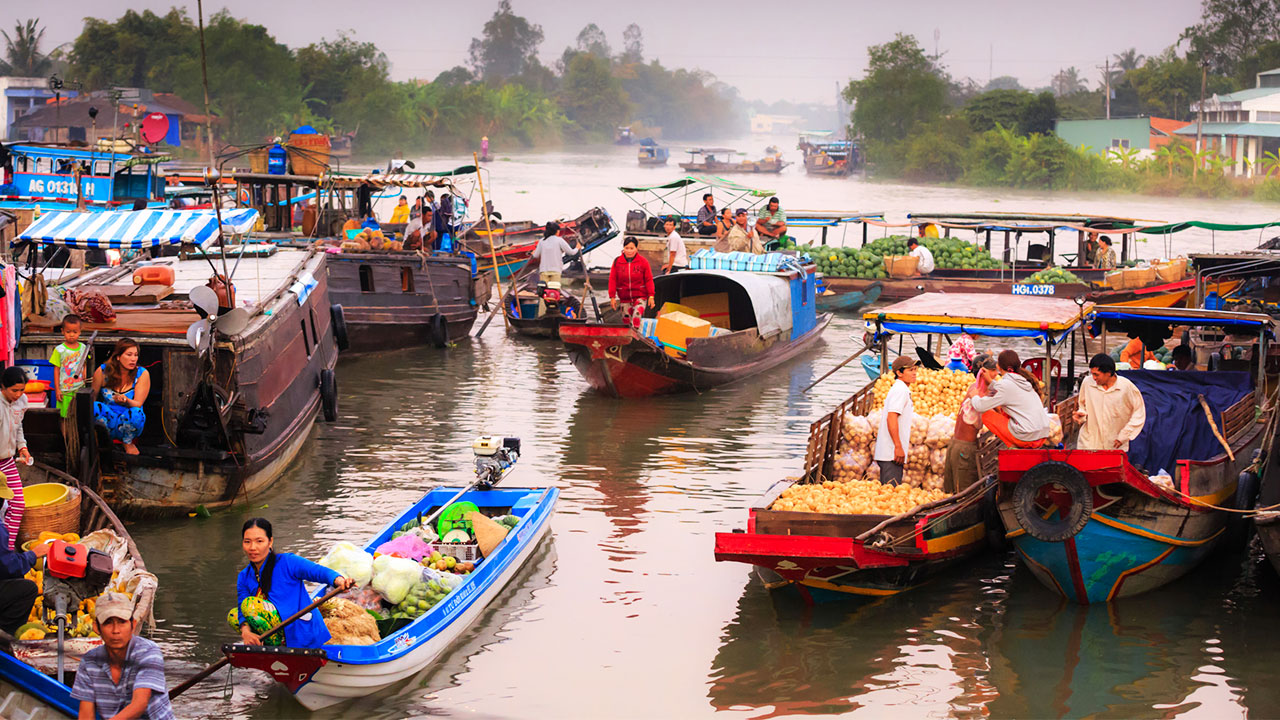 Traditional Villages of Mekong Delta
The Mekong Delta gathers many long-standing famous handicraft villages, whose products serve the daily life such as Dinh Yen: mat weaving village, Ben Tre village: making coconut candy, Tien Giang: making altar, Ceramic village along Tien river, or Sa Dec : flower-growing village, etc.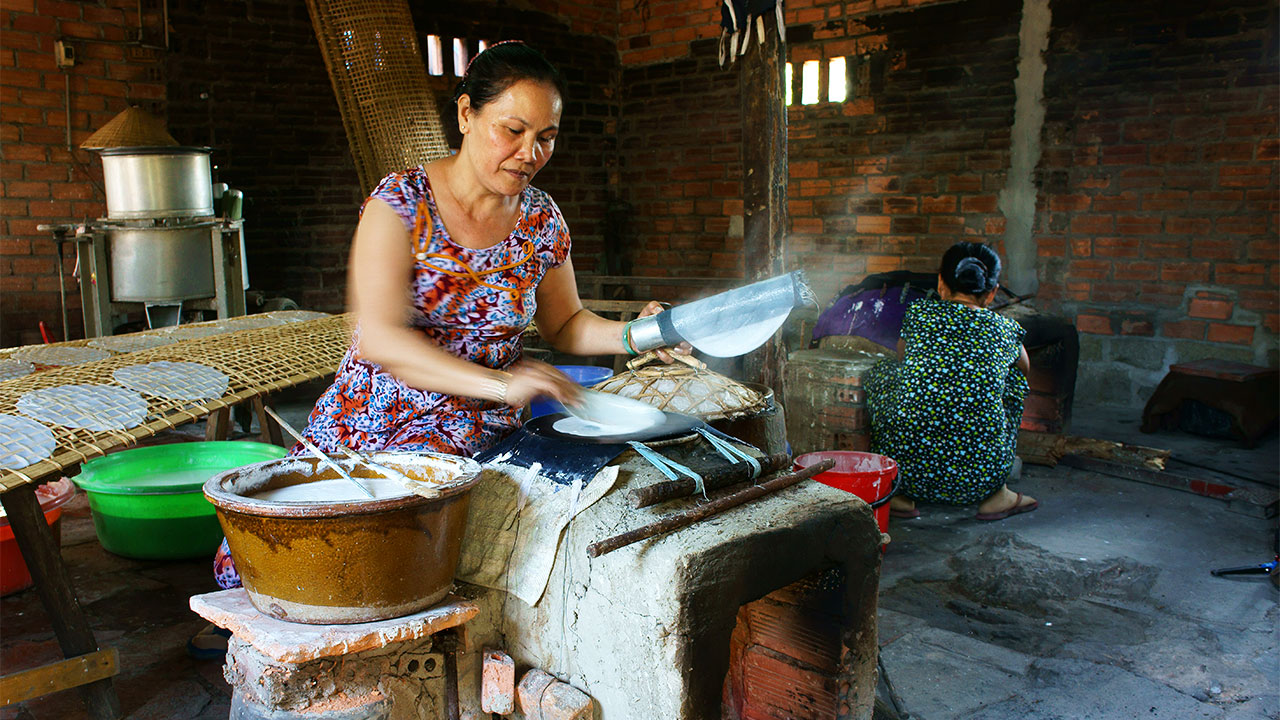 Islets Travel
This is one of the best tourism products in the Mekong Delta. Due to the special natural conditions, being the downstream area of the Mekong River with dense river system, nine large estuaries flowing into the sea, it has created countless large and small islets such as Thoi Son islet in Tien Giang province, Binh Hoa Phuoc islet in Vinh Long province, Ong Ho isle in An Giang province, ... are the top priority visiting destinations.
The attraction of the islets is the rambutan orchards, lychee garden that visitors can enjoy the fresh air, or pick their own fruit. Especially local people in this area are very hospitable, with generous living. The architecture of the old house next to the green garden is also the highlight of the resort, …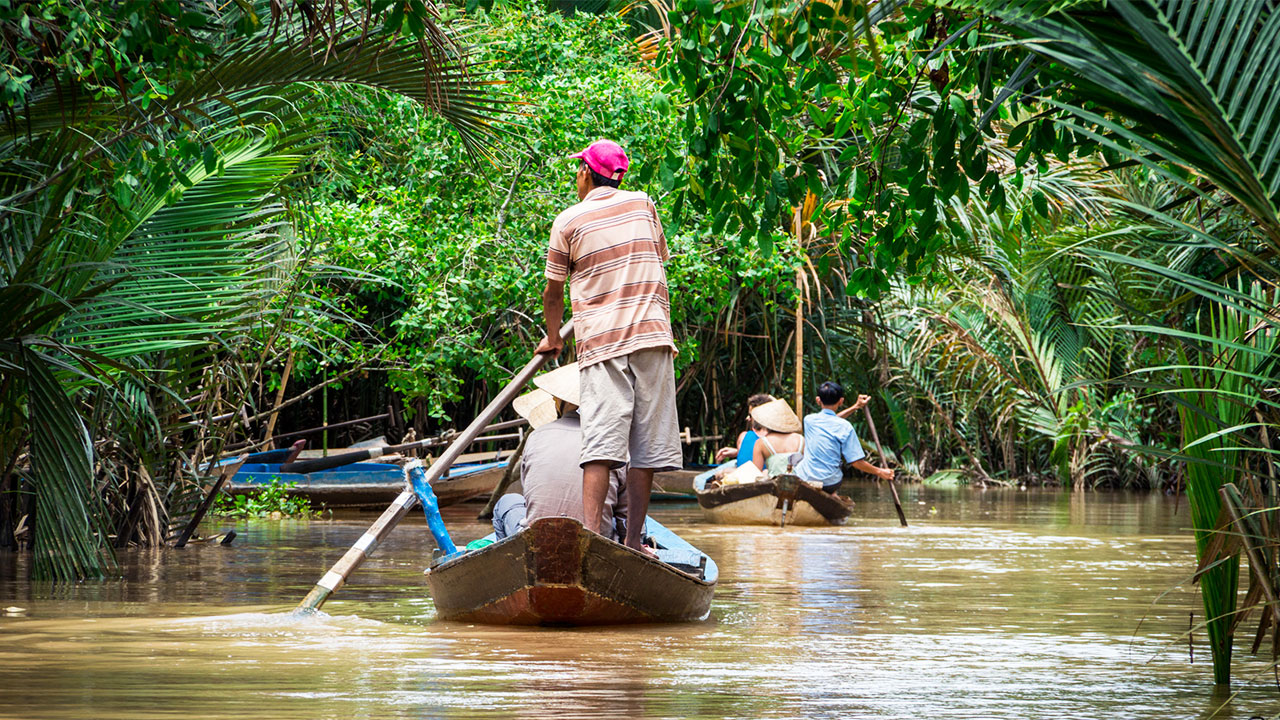 Let's make journey to the Mekong Delta area to see the agricultural heartland of Vietnam with Ginatour.